Advantages of 3D Wallpaper, 3D Wall Panels & 3D Wall Murals
What is 3D Wallpaper?
Interior designers often recommend home owners to build feature wall using stones, bricks, tiles or wood to an area of your room that stands out. Such messy wet work will cost thousands of dollars and many days to accomplish. Although it can last a life time in your home, most will find the design outdated within a few years. Replacing or removing a real stacked stone wall is also a regret of a life time too. Thanks to 3D wallpaper that provides images that look like stones, bricks, tiles or wood in the real world but is in 2D actually. It costs a few hundreds of dollars and a few hours to install by any leading wallpaper supplier in Singapore. It can be easily remove and replace with new updated designs whenever you like. You can also buy 3D wallpaper in Singapore with texture that feel like the real stone, brick, tile or wood except it is flatter. With such innovation and technology, 3D wallpaper is making big impact in Singapore recently.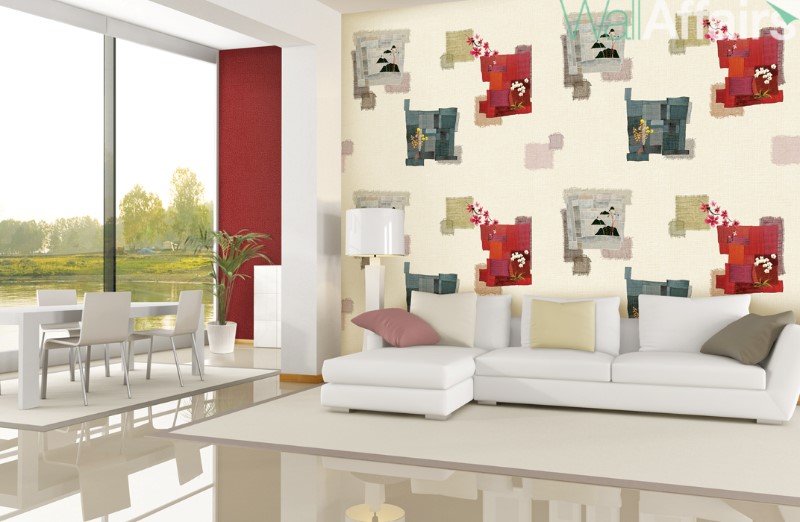 What is 3D Wall Panel?
If you are not happy with the flatness of 3D wallpaper, 3D wall panels manufactured with stone powder to resemble the three-dimensional texture of stacked stone walls can be an alternative. These 3D wall panels have the following major advantages:
Half the cost of real stacked stone wall
Looks and feels like real stone
Quick installation, no hacking and wet works
Average thickness: 2/3cm
Approximate weight 5/6kg per m2
Easily cut and drilled on site
Can be installed onto any surface
Great for interior and exterior use
Wallaffairs is the only wallpaper supplier in Singapore carries 3D wall panel product currently. With the unique quality of the 3D Panels, you can now mount your flat screen TV, paintings and wall decorations!
What is 3D Wall Mural?
Feature wall should never be restricted to stacked stones, bricks, tiles or wood stripes, there is another way to make your room stands out by installing 3D wall mural in Singapore. You can now buy wallpaper in Singapore with 3D graphic printed on your wall using high definition pictures, photos or landscapes that are very popular in the US and Europe recently. The 3D illusions create bigger space in a small room like dining along a river overlooking the Brooklyn Bridge or transforming a blank wall like a window overlooking Santorini Greece. 3D wall mural can bring back fond memories or inspirations of a place or holiday at a fraction of the cost of an air ticket. It can add character and unique style to suit your personality and passion in your home. 3D wall mural uses the same paper-backed vinyl material like most Korean wallpapers in Singapore, it can be easily removed and replace with new photos whenever you like. Wallaffairs is the only wallpaper supplier in Singapore that carries millions of 3D photos collection or you can customize and upload your own photographs, there's bound to be a perfect 3D wall mural just for you.