3 Tips When Sourcing for a Reliable Wall Paper Company
1. Carry a Large Collection of Wallcoverings in Singapore
A reliable wallpaper supplier in Singapore will carry a wide range of wall papers, wall murals and wallcoverings backed by major distributors and manufacturers internationally. Variety is important when you want to buy wallpaper in Singapore to avoid regretful wrong choices. A good range of thousands of wallpaper designs (at least 20 catalogues or books) and millions of mural designs should be available to suit your styles and passions. Within a particular style such as 3d wallpaper, there are already over hundreds of 3d wallpaper designs in Singapore. Most wallpaper shops in Singapore has only about hundreds of designs for selection (5-10 books excluding books that are out dated but on display). Most wallpaper shops in Singapore also carry curtains and carpets which diminish the focus of decorating your wall. Be aware that some freelancers operating without a registered company. Such operators will drive a few catalogues to your preferred car park or home to show you a few hundred samples and encourage you to make a decision hastily due to the limited choice available. Longer term warranty is usually promised as there is neither obligation without proper registration nor under CASE jurisdiction. Such operators can provide very cheap wallpaper in Singapore, but the repercussion can be more costly due to limited and regretful choice of wallpaper designs, bad installation service quality, removal, re-order and re-installation rectifications.
2. A Digital Platform Available to Overcome Wallpaper and Mural Selection Constraints
Selecting wallpapers in Singapore is back-aching usually; flipping wallpaper samples in heavy and gigantic catalogues usually weigh about 10kg each has to be done standing for hours to find a design and colour to suit your style. Most people ended up choosing the wrong wallpaper due to the long and tiring selection process even by selecting from a few catalogues in a wallpaper shop in Singapore. A good wallpaper supplier will provide a digital platform using computers or tablets for viewing wallpaper designs setup behind interior of living hall sofa, dining room, bedroom, kitchen and others. From the digital platform you can easily select your style, follow by design and finally colour at the comfort of sitting down or lying down at your home with internet connectivity filtering unpopular choices based on your liking. For wall murals (pictures, photos, arts, 3D illusions, landscapes) that are very popular in the US and Europe recently, the digital platform is necessary to select millions of mural designs or customized by uploading your own photo that will print and cover your feature walls precisely. The platform should also allow you to upload photo of your empty wall at your home to simulate different wall murals against it. Once the wallpaper or mural designs are selected digitally, you can purchase online.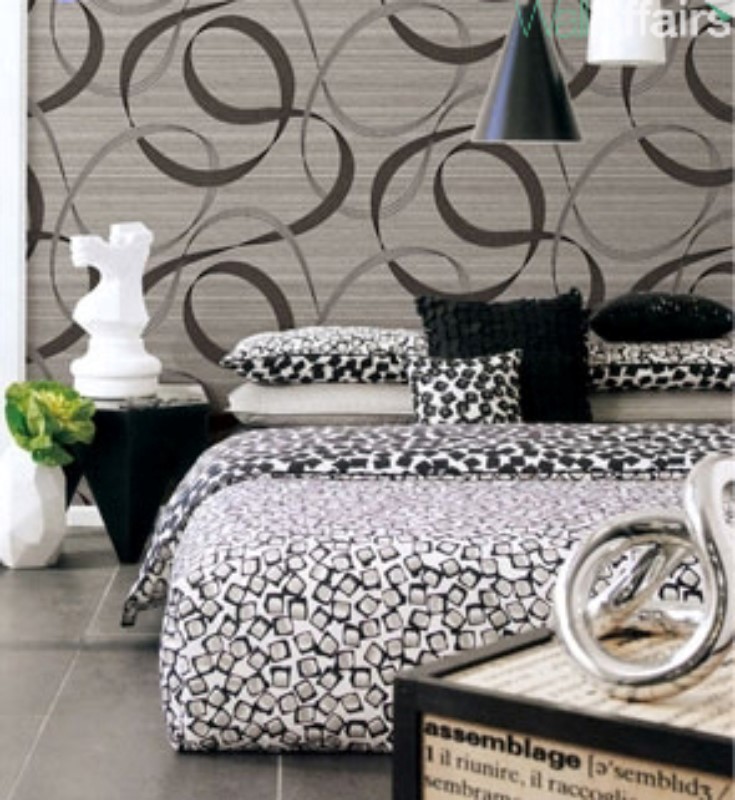 3. Don't Let "Lowest Price" Fool You
You will often come across advertisement of wallpaper selling at less than $100 per roll. Be aware that such price does not include installation, smaller roll size or manufactured by unpopular countries. Below is a good guide for popular fair market value when you want to buy wallpaper in Singapore.
Korean Wallpaper S$250-500 per roll (15.6m x 1.06m) including installation
European or Chinese Wallpaper S$150-250 per roll (10m x 0.53m) including installation
As you can see from the above comparison, European wallpaper seems cheaper but the size for each roll is 3 times lesser than Korean wallpaper. A reliable wallpaper company should advise and inform buyers the difference in size and quality of the wallpaper. Most wallpaper Singapore suppliers intentionally exclude or separate installation to show a lower price. They will also advise you to search for your own wallpaper hanger or charge additional fees. Hanging wallpaper is not new in Singapore, however finding good installers and affordability are 2 major challenges faced by the current home owners. Installing wallpaper yourself is near to impossible as it will take many months to master the skill. Besides, wallpaper hanger tools such as smoother, seam rollers and wallpaper paste or glue are not available in any DIY or hardware shops in Singapore. Wallpaper installation should be provided by professional wall hangers using 3 different grades of paste or glue at different areas and joints. This is to ensure quality of the seams and corners minimizing damages addressing the sensitivity to your needs in durability.