Reliable Wall Paper Supplier in Singapore
Hanging wallpaper or mural at home is not a trend, it's a lifestyle. Using wallpapers and murals will differentiate your home from others; they can reflect your style and most importantly allowing you to fall in love with your home all over again. Below are 2 characteristics of a reliable wallpaper supplier in Singapore:
1. Include Installation Service in the Price of the Wallpaper
Hanging wallpaper is not new in Singapore, however finding good installers and affordability are 2 major challenges faced by the current home owners. Wallpaper price should always include wallpaper installation service which most wallpaper Singapore suppliers intentionally exclude or separate it to show they have cheap wallpaper price. Below is a good guide for popular fair market value when you want to buy wallpaper in Singapore.
Korean Wallpaper S$250-500 per roll (15.6m x 1.06m) including installation
European or Chinese Wallpaper S$150-250 per roll (10m x 0.53m) including installation
Wallpaper shop in Singapore advertising less than the prices shown above often exclude installation service. Such wallpaper shop will try to recommend customers to find their own installer or provide an installer contact without taking on the responsibility of warranty in the event of paper defect. Some wallpaper suppliers in Singapore encourage customers to "do it yourself" (DIY) by watching videos or attending courses. Such recommendation is totally unacceptable as it will take many months to master the skill of a wallpaper hanger. Besides, wallpaper hanger tools such as wallpaper smoother, seam rollers and paste are not available in any DIY or hardware shops in Singapore. Wallpaper installation should be provided by the wallpaper supplier in Singapore to ensure good after-sales service and warranty.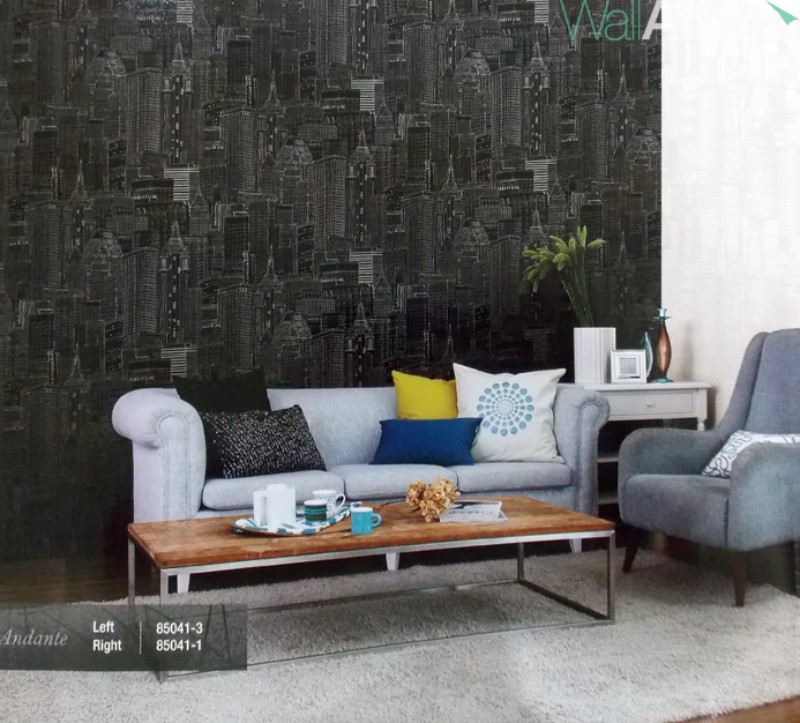 2. Measure Your Wall to Calculate the Number of Wallpaper Rolls Required
Below is a quick guide for calculating the number of wallpaper rolls required:
Korean wallpaper provides about 13 square meters practical coverage per roll (15.6m x 1.06m)
European wallpaper provides about 4 square meters practical coverage per roll (10m x 0.53m)
Unreliable wallpaper shop often suggests walk-in customers to try buying 1 roll of wallpaper to cover a feature wall without measuring the actual wall dimensions. There have been many incidents when 1 roll is not enough while installing halfway, convincing customers to commit buying another roll immediately and wait for shipment leaving an unfinished wall for days. Besides spending twice as much, the second roll may have a slight colour difference due to different shipment lot. Some wallpaper shop in Singapore sell wallpaper by panels or by feet instead of per roll. Such practice is common when the wallpaper shop has left over wallpaper from previous jobs to resell them. A good wallpaper supplier in Singapore will help you to calculate the correct number of new wallpaper rolls required by measuring the floor plan and height of the wall. It is always a good practice to have excess wallpaper so to provide defects rectification during the warranty period. In summary, a reliable wallpaper supplier must be honest and provide good advices to the consumer, especially when you are first time buying wallpaper in Singapore. Wallaffairs is glad to share such advices to set a good example as a reliable wallpaper supplier in Singapore.